The season of Autumn is a time of vibrant hues, cool breezes, and warm sunshine. Our Autumn Roads bouquet captures the enchanting essence of this magical time. This breathtaking arrangement of flowers in shades of auburn, peach, orange, and gold is the perfect present for your loved ones or a festiv[...]
Add To Cart
Add 8 Balloons for $42.95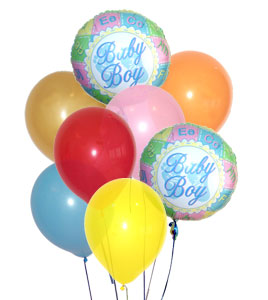 The season of Autumn is a time of vibrant hues, cool breezes, and warm sunshine. Our Autumn Roads bouquet captures the enchanting essence of this magical time. This breathtaking arrangement of flowers in shades of auburn, peach, orange, and gold is the perfect present for your loved ones or a festiv[...]
The season of Autumn is a time of vibrant hues, cool breezes, and warm sunshine. Our Autumn Roads bouquet captures the enchanting essence of this magical time. This breathtaking arrangement of flowers in shades of auburn, peach, orange, and gold is the perfect present for your loved ones or a festiv[...]
The season of Autumn is a time of vibrant hues, cool breezes, and warm sunshine. Our Autumn Roads bouquet captures the enchanting essence of this magical time. This breathtaking arrangement of flowers in shades of auburn, peach, orange, and gold is the perfect present for your loved ones or a festive addition to your abode.

The Autumn Roads bouquet features dark copper chrysanthemums, peach Peruvian lilies, and butterscotch daisies, creating a lush and inviting display that embodies the harvest season. Each flower holds a special meaning, with chrysanthemums symbolizing joy and happiness, Peruvian lilies expressing playfulness and friendship, and daisies representing innocence, purity, and new beginnings.

To complete the rustic look, the bouquet is adorned with dried wheat stems and fresh greens, and presented in a clear glass vase wrapped with a dark orange satin ribbon. This stunning arrangement is guaranteed to bring a festive cheer and happy memories to anyone who receives it.

Whether you're celebrating Thanksgiving, a fall birthday, or simply want to fill your home with a cozy, merry atmosphere, the Autumn Roads bouquet is the perfect choice. Order now and our local florists will hand-arrange and deliver it to you on the same day, or book it in advance for a special occasion.
Item No. B4-5128
Price: $74.95