Teleflora's Hearts' Delight is the perfect way to show your love, admiration, and loyalty to your significant other. This abundant arrangement of fresh flowers is ideal for commemorating milestones, conveying joyful wishes, expressing gratitude, or sending a get-well-soon present. Bursting with a mi[...]
Add To Cart
Add 8 Balloons for $42.95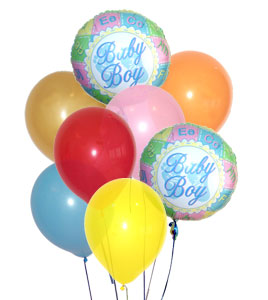 Teleflora's Hearts' Delight is the perfect way to show your love, admiration, and loyalty to your significant other. This abundant arrangement of fresh flowers is ideal for commemorating milestones, conveying joyful wishes, expressing gratitude, or sending a get-well-soon present. Bursting with a mi[...]
Teleflora's Hearts' Delight is the perfect way to show your love, admiration, and loyalty to your significant other. This abundant arrangement of fresh flowers is ideal for commemorating milestones, conveying joyful wishes, expressing gratitude, or sending a get-well-soon present. Bursting with a mi[...]
Teleflora's Hearts' Delight is the perfect way to show your love, admiration, and loyalty to your significant other. This abundant arrangement of fresh flowers is ideal for commemorating milestones, conveying joyful wishes, expressing gratitude, or sending a get-well-soon present. Bursting with a mixture of vibrant colors and heavenly scents, this grand bouquet is a joyful collection of alstroemeria, carnations, lisianthus, chrysanthemums, asters, lavenders, statice, and greens, meticulously arranged to represent your genuine and heartfelt emotions.

The white alstroemeria represents friendship and devotion, while the carnations signify fascination and uniqueness. Pink carnations, with their special meaning, represent pure and eternal love. Lisianthus represents your gratitude, while chrysanthemums signify the happiness your loved one brings into your life. Asters represent your prayers for their safety, and statice declares how they are forever in your thoughts.

Whether it's an anniversary, a birthday, a thank you gift, or any other occasion that calls for an expression of love, Hearts' Delight by Teleflora is the perfect choice. Our local florists in Canada and the United States can reserve your Heart's Delight bouquet in advance or prepare a fresh arrangement for same-day delivery. Get this extraordinary, seasonal assortment of flowers today and let your loved one know how much you cherish them!
Item No. T16-1A
Price: $74.95